Products tagged with 'gesso'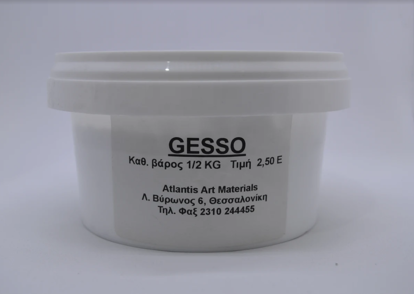 Acrylic Gesso is a ready to use, high quality liquid ground of acrylic resin and Titanium Dioxide, for priming canvas and any other painting surface such as wood, ceramics, gypsum, metals and cement for all kinds of paints, including oils. High pigment content insures superior covering strength. Dries to a matt white finish which remains flexible, will not yellow and can be sanded when dry.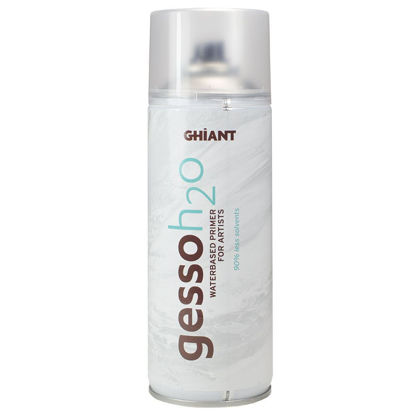 Ghiant H2O Water-based Gesso has 90% fewer solvents and 35% fewer VOCs than a normal aerosol sprays. It will not yellow or discolour. Ghiant H2O Water-based Gesso is suitable for preparing surfaces for oil, alkyd and acrylic paint. This product creates a grainy surface for good paint adhesion. Always spray thin coats at a distance of 20 cm from the painting surface. It is recommended to wait at least two hours before applying additional layers. At least two gesso layers are required for oil paintings. Allow 24 hours for the product to dry fully. Shake well before use.