Products tagged with 'oil colour'
The 18 semi- opaque/opaque and 6 semi-transparent/transparent College® Oil colours combine all properties needed in a student oil paint. Due to its good mixability and the rapid, even drying, it is easy to apply. The smooth, "buttery" consistency makes it ideal to work with, and the working strokes of the brush and palette knife remain visible. Using the three basic colours, College® yellow, College® magenta and College® cyan it is easy to learn how to mix colours and countless other colours can be created to complement the palette.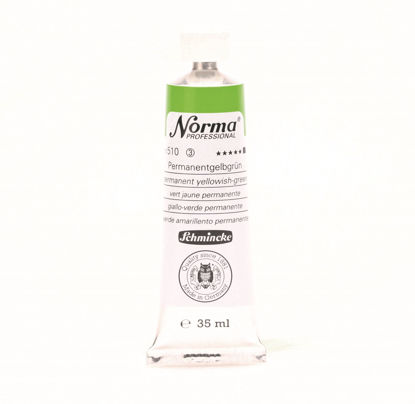 Norma® Professional is a modern, environmentally-friendly formulated oil colour of the finest quality for professional and demanding oil painting. The balanced range of colours consists of 84 brilliant, traditional and modern colours including 27 high-quality transparent colours and several unique special colours. These include not only highly lightfast and opaque chrome yellow shades, but also special shades such as poppy red, cobalt turquoise, agate brown, Schweinfurt green hue, neutral black, gold, silver, bronze and others. All 84 colours have maximum lightfastness (4-5 stars).